Christina Courtenay Inspiration for Highland Storms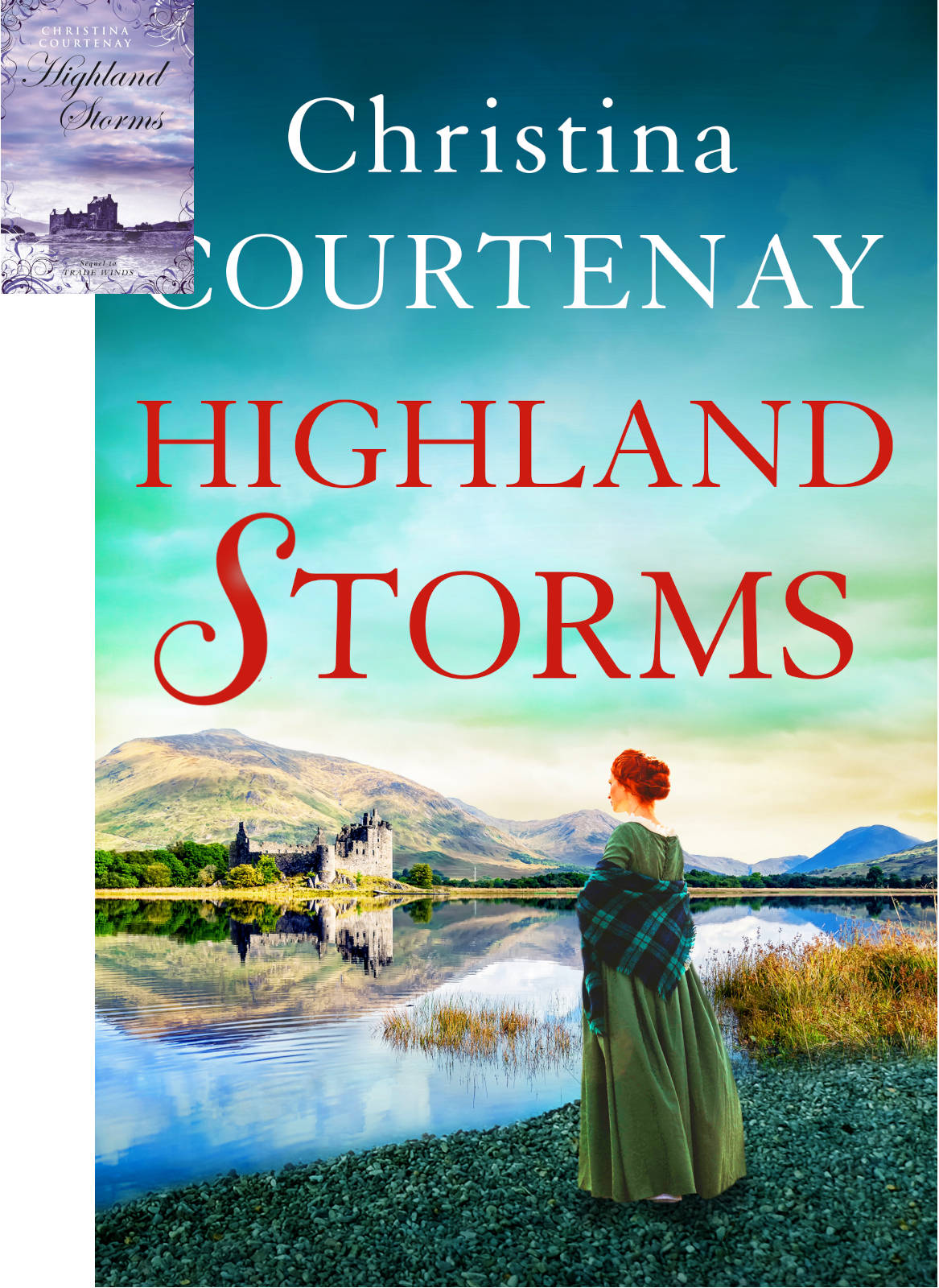 Highland Storms is the sequel to Trade Winds. Some sequels just seem to happen by themselves - it's often hard for an author to let go of characters once a book is finished and the temptation to continue with the next generation or another family member is very difficult to resist. I guess it's like when you read a really good book and you feel sad to have to say goodbye to people who you feel you know well. If you're the author, you don't have to - you can just carry on with another family member or the next generation. Sometimes certain characters cry out to have their own story told, but that wasn't the case here as Brice Kinross was only a baby in Trade Winds. However, I knew already then that he was special - not many foreign babies were born in China in those days and he had to be tough to have survived the journey back to Sweden so he was obviously good hero material!

I've always loved books set in Scotland and read everything I can get my hands on about the Jacobite rebellion, which fascinates me. When I realised that Killian and Jess's son would be coming of age only eight years after the battle of Culloden, I knew I had to write about him going back to his father's homeland. And as I started to research this period in history, the more I read about the horrible way the Highlanders were treated, the more outraged I became. It was the perfect scenario for a hero - coming to take over an estate where he's seen as an outsider, a potential enemy, even though he's actually the good guy.

I also love Scotland and take any chance I can to visit - please take a look at the "Travel/Research" pages for some gorgeous photos of the Highlands and some of the settings I used for Highland Storms.