Christina Courtenay Trade Winds Inspiration & Background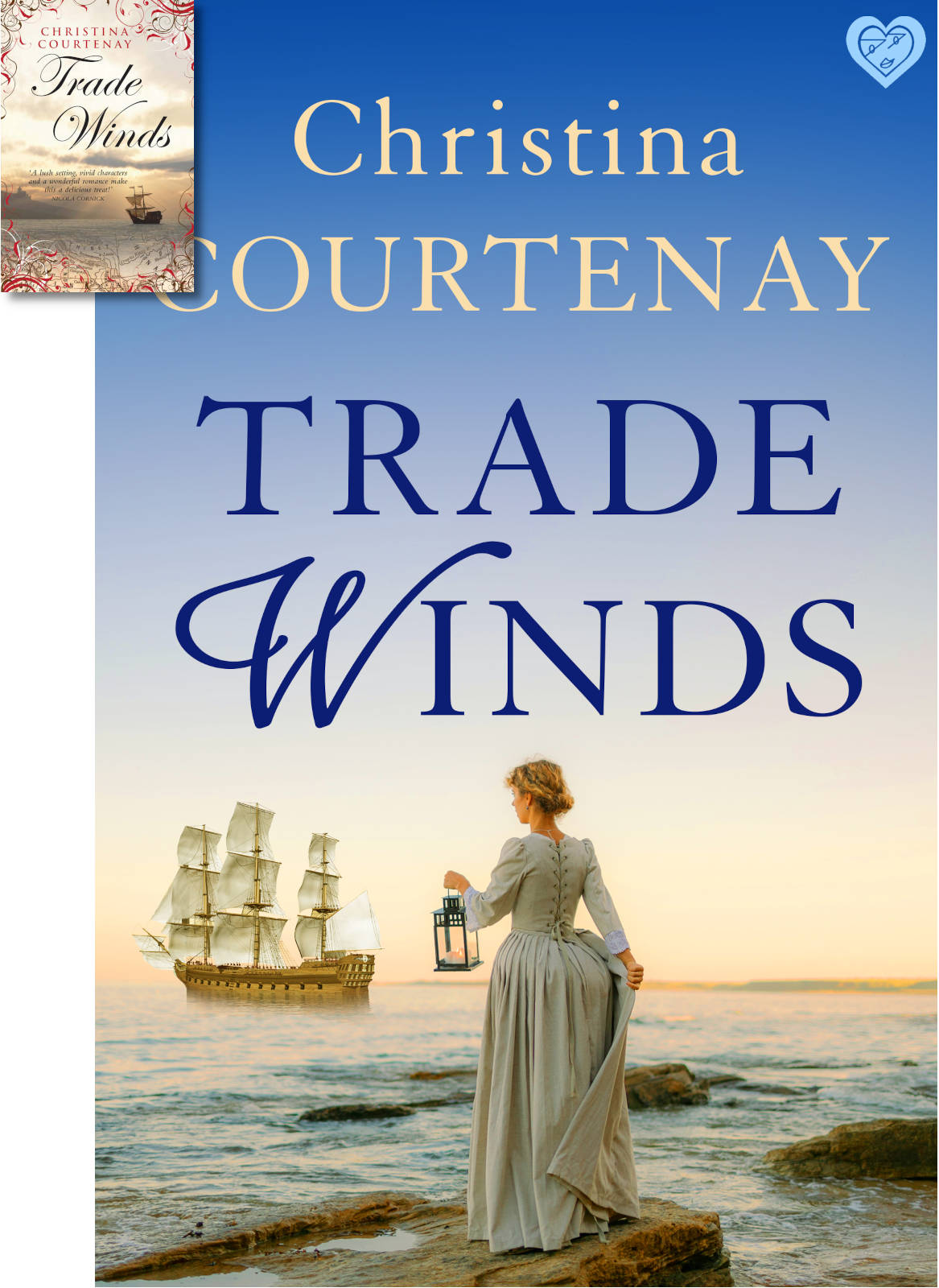 "Trade Winds" is a historical romance set in Sweden and China. It is loosely based on the Swedish East India Company's first journey to the Far East in 1732, but when I first started writing it, I had no idea this was going to be the case.

Ideas for stories can come to an author in many ways - they might be triggered by seeing a picture, hearing a snatch of conversation, noticing a scent or reading something that catches your interest. Usually, for me, one particular thing will make a scene form in my mind, but with this novel I was inspired in two very different ways.

First of all, in May 2007 the Swedish ship "Götheborg" anchored in London for a couple of weeks, which was exciting to me (a) because I'm half Swedish and (b) because it's not often you get to see huge sailing ships these days. The "Götheborg" is an exact replica of one of the ships used by the Swedish East India Company to sail to China in the eighteenth century. It had been on a journey to Canton and was on its way home. Members of the public were allowed to go on board and have a look around, so I took the opportunity to do so. It was fascinating and I couldn't believe how cramped conditions must have been for the poor sailors in the 18th century. They were truly brave men! (For more information and some photos, please click here) Out of curiosity, I began to read more about the Swedish East India Company, and the idea for my story took root.
The second thing that inspired me was a music video - "Call Me When You're Sober" by the American band Evanescence. The video for this song is based on the fairy tale of Little Red Riding Hood, but the wolf in this instance is a handsome young man who looks wicked and mischievous. He happened to be dressed in old-fashioned clothing, which fits in with my historical writing, and this fired my imagination. The beautiful singer of the band, Amy Lee, was of course Little Red Riding Hood and although she appears timid and naive at the beginning of the video, she starts to assert herself and ultimately triumphs over the wolf/young man because he is enthralled by her. I decided my heroine had to be just as feisty. (If you want to watch the video of "Call Me When You're Sober" you can find it on YouTube at www.youtube.com/watch?v=izYIO9VtjUs)

The wolf guy became Killian Kinross, a Scotsman who travels to Gothenburg in the hope of making his fortune. Once there, he meets Jessamijn van Sandt, a girl who is being swindled out of her inheritance by her step-father. They join forces for their mutual benefit and eventually end up together on the ship Friedericus Rex Sueciae bound for Canton. This turns out to be an eventful journey in many ways, not least emotionally, and they have to overcome numerous obstacles before all ends well.